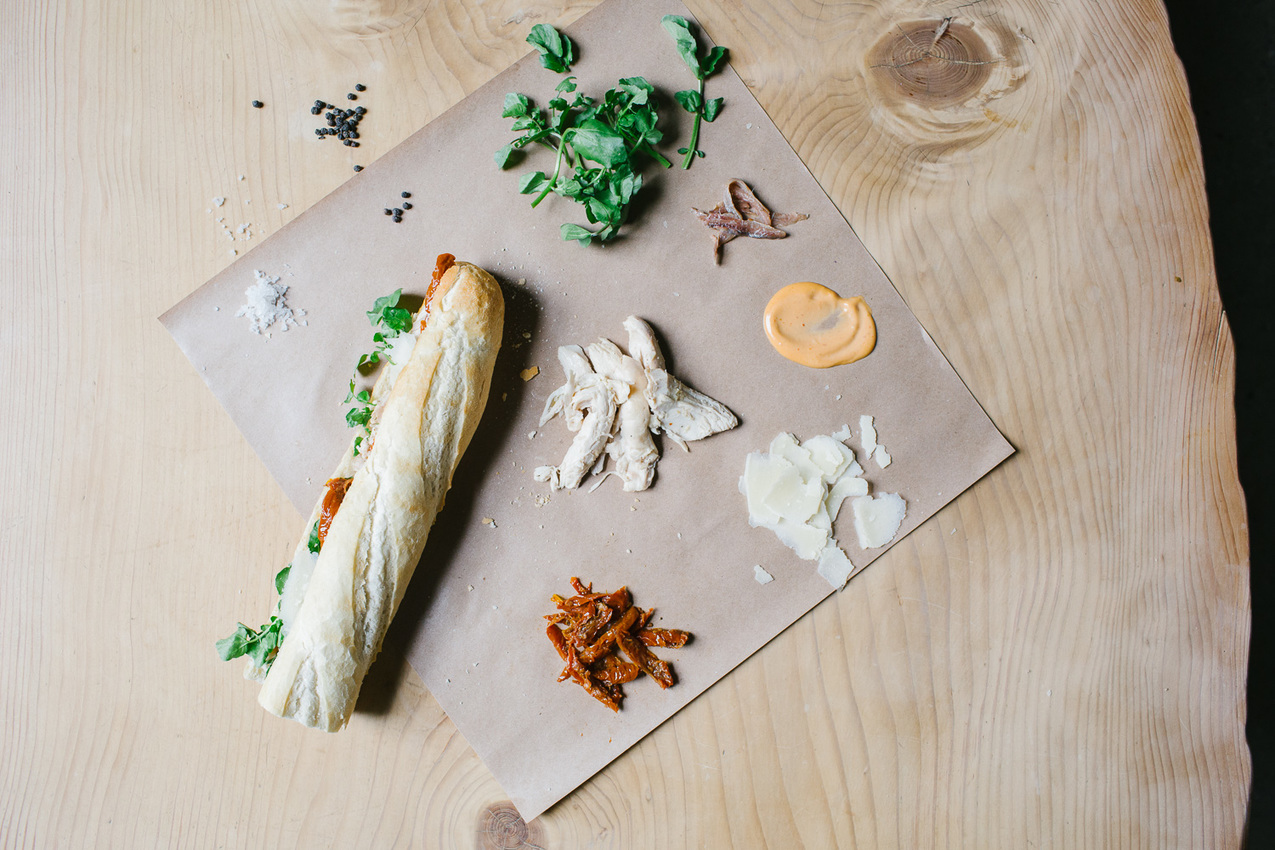 Today's Specials - August 17th
Avgolemono
Greek Lemon Chicken Soup with Kale and Basmati Rice!
Small: $4.75
Large: $6.50
Kohlrabi
Kohlrabi, Radichio, Carrots, Red Peppers, Cilantro, Cashews, Sesame Seeds With Ginger Rice Wine Dressing
Heavy: $2.95/100g
Light: $4.70/100g
Spanish Meatballs
With Saffron Basmati Rice, Manchego Cheese and Fire Roasted Red Pepper Tomato Sauce
$15.00
Mushrooms
Oyster Mushrooms, Shimoji Kale, Sundried Tomatoes, Sunflower Seeds, Feta Cheese, Kalamata Olives With Creamy Tahini Dressing
Heavy: $2.95/100g
Light: $4.70/100g
Spinach
Spinach, Peaches, Strawberries, Pecans, Avocado and Pomegranate Dressing
Heavy: $2.95/100g
Light: $4.70/100g
Smoothies and Smoothie Bowls

3 Delicious Flavours!
Green Machine
Berry Interesting
OR
The 540 'Beety'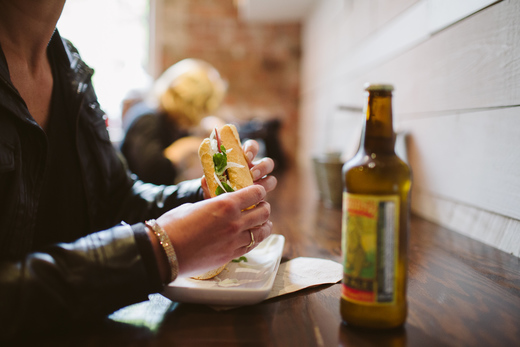 The Dirty Apron's Delicatessen offers downtown dwellers dine-in and take-out hot lunches; gourmet sandwiches, salads and soups; specialty coffee; and countless artisan snacks and treats. Whether you are looking to fuel up on the go, or choose to take advantage of eating in our beautiful historic space— with exposed brick walls, large heritage windows, vintage chandeliers and the live-edge communal table— our menu satisfies every culinary need. We also offer freshly-baked in-house dessert creations that include foodie twists of classic favourites like cookies, bars, brownies, and our famous weekly "Fry-day Dirty Doughnut". Or enjoy one of our local charcuterie and cheese boards alongside a glass of wine or craft beer. Our deli also offers a curated selection of charcuterie, local BC Cheeses, fresh flowers, gourmet pantry staples, specialty ingredients and kitchen tool essentials.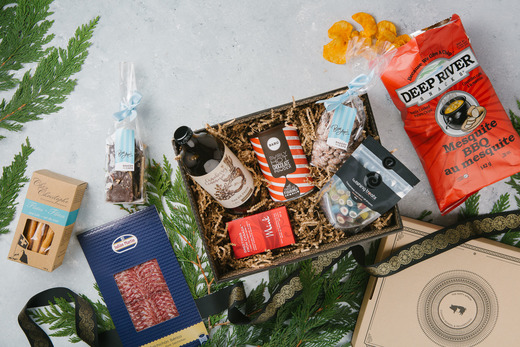 The Dirty Apron's famously delicious gift boxes are available year round! Designed to spread joy to friends, family, colleagues and clients, these carefully curated gifts are stocked with artisanal ingredients, seasonal snacks and tasty treats. Thoughtfully hand-selected, gift boxes are available in a variety of themes, perfectly suited to a range of palates and personalities. Classics like "The Chef". "Fresh Feast" and "The Snacker" have been updated with our latest favourites and freshest finds. To give is to receive, and these boxes will definitely put you, and your recipient, in the holiday spirit!