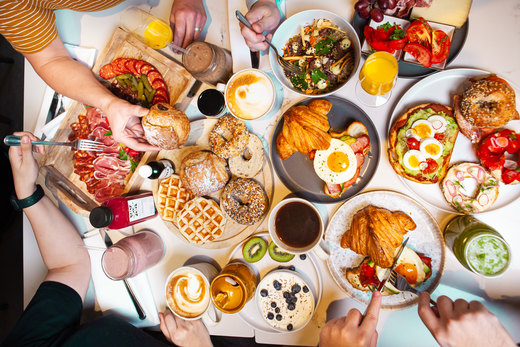 The Dirty Apron's Delicatessen offers downtown dwellers dine-in and take-out hot lunches; gourmet sandwiches, salads and soups; specialty coffee; and countless artisan snacks and treats. Whether you are looking to fuel up on the go, or choose to take advantage of eating in our beautiful historic space— with exposed brick walls, large heritage windows, vintage chandeliers and the live-edge communal table— our menu satisfies every culinary need. We also offer freshly-baked in-house dessert creations that include foodie twists of classic favourites like cookies and bars. Our satisfying and awardwinning lunches can of course be enjoyed alongside a glass of wine or craft beer. Our deli also offers a curated selection of gourmet pantry staples, specialty ingredients and kitchen tool essentials.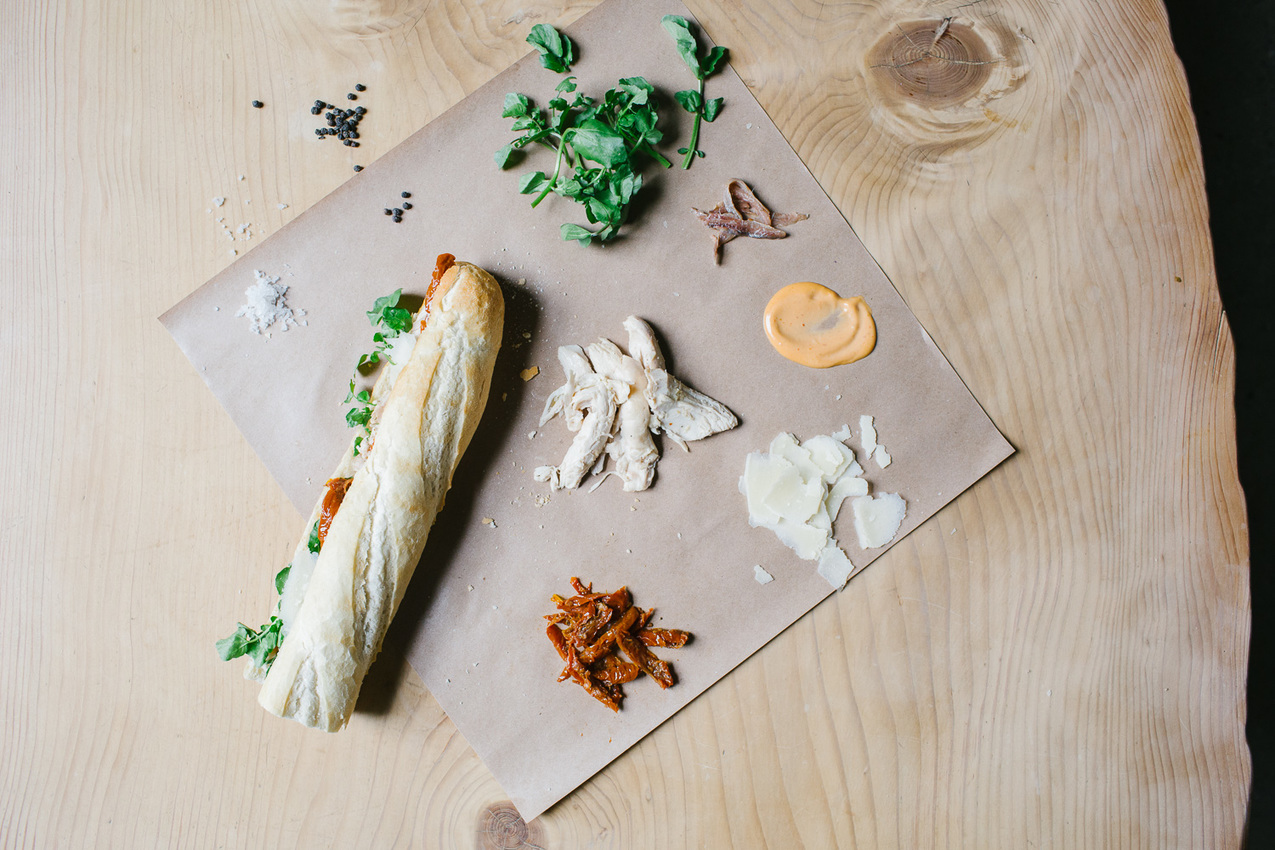 Today's Special - June 2nd
Tomato Coconut Soup
Served with Thai Basil and Toasted Coconut. (GF, VEG, NF, DF)
Small $5.25
Large $6.85
Grain Bowl
Quinoa, Shredded Carrot, Red Cabbage, Avocado, Mixed Artisan Greens, Orange Segments, Almonds, Pumpkin Seeds & Sriracha Honey Lime Dressing (Vegetarian, DF).
$12.50
Breakfast Until 11am
Sausage Breakfast Sandwich
$9.95
Salmon Breakfast Sandwich
$9.95
Avocado Toast with Hard Boiled Egg
$8.75
Fried Brussel Sprouts Salad
Sriracha Honey Lime Vinaigrette, Thai Basil, Cilantro, Sesame Seeds. (DF/NF/GF/VEG)
Small $6.50
Large $12.00
Soba Noodle Salad
Ginger Soy Dressing, Edamame, Corn, Shred Cabbage, Sesame Seeds. (NF/DF/VEG)
Small $6.50
Large $12.00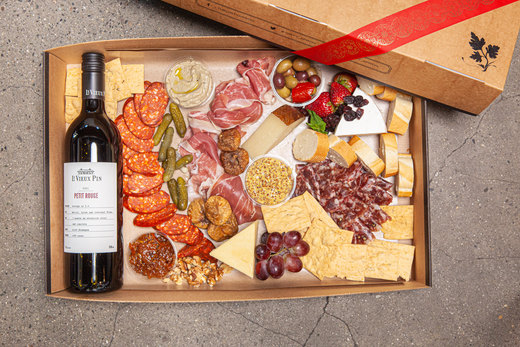 The Dirty Apron's famously delicious gift boxes are available year round! Designed to spread joy to friends, family, colleagues and clients, these carefully curated gifts are stocked with artisanal ingredients, seasonal snacks and tasty treats. Thoughtfully hand-selected, gift boxes are available in a variety of themes, perfectly suited to a range of palates and personalities. Classics like "The Chef". "Fresh Feast" and "The Snacker" have been updated with our latest favourites and freshest finds.