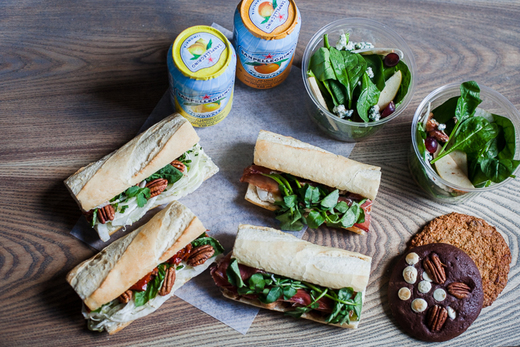 We Are 'Pivoting'
Our catering department is currently undergoing some restructuring. Please be patient with us as we try to 'pivot' inmidst the circumstances around Covid-19, and its effect on the culinary industry.
While we recommend placing your order directly through Doordash, Skip The Dishes, Uber Eats or Ritual, you can also email us directly at orders@dirtyapron.com for a custom quote. From our award-winning baguette sandwiches and salads, to our daily soup, breakfast and pastry items, we hope to still be able to feed and fuel you. To place your order, please check out our menu below or on the website/app of your favourite food delivery company. Please note that our new business hours are 8.30am - 3pm.
We thank you in advance for your support during these challenging times.