Hello & Welcome
We are thrilled to once again be offering a jam-packed cooking class schedule, as well as welcome you to enjoy our award-winning fare in our delicatessen. Our popular Gift Cards, thougthfully curated Picnics and famously delicious Gift Boxes are of course also available year-round.
Please note that The Dirty Apron will be abiding by the Provincial Health Order and will require proof of vaccination for cooking class participants and in-house dining guests. We honestly cannot wait to see you and share our passion for great food with you!
Check Out Cooking Classes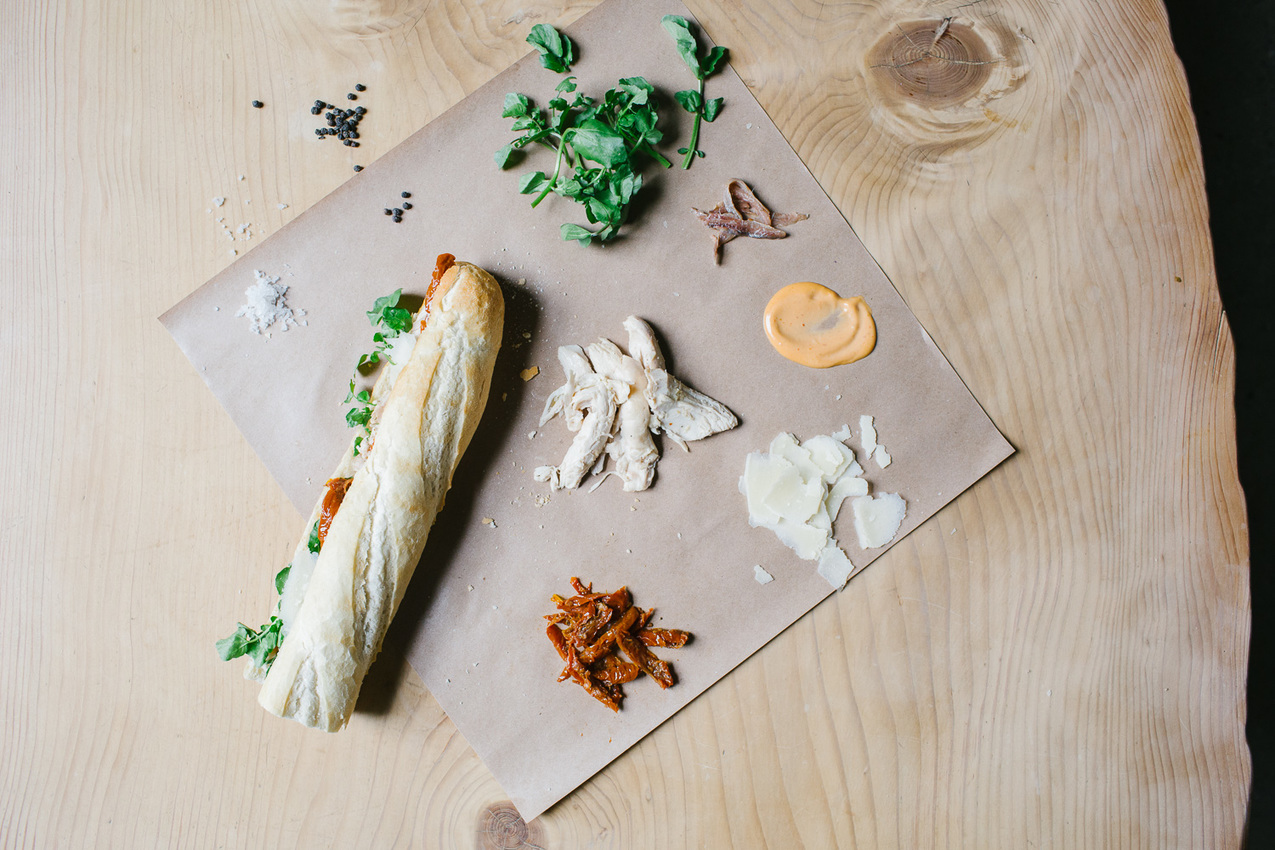 Today's Special - January 21st
Seafood Chowder
Halibut, Ling cod, Salmon, Shrimp, Potatoes, Celery, Carrots, Baby Dill (GF, NF).
Small $6.00
Large $11.00
Grain Bowls
Best Coast Bowl - Quinoa, Shredded Carrot, Red Cabbage, Avocado, Mixed Artisan Greens, Orange Segments, Almonds, Pumpkin Seeds & Sriracha Honey Lime Dressing (Vegetarian, DF, GF).
$12
Feature Baguette
Smoked Bratwurst - On a Pretzel Bun with BBQ'ed Kale, Caramelized Onions, Pickles, & Pickled Mustard Seed and Lemon Aioli (NF)
$13
Korean Fried Chicken - With Pickled Daikon & Cucumbers, Spicy Gochugan Mayo on a Sesame Brioche Bun.
$13
Breakfast Until 12PM
Sausage Breakfast Sandwich
$8.95
Salmon Breakfast Sandwich
$8.95
Avocado Toast with Hard Boiled Egg
$8.25
Orzo Pasta Salad
With Carrot Top Kale Pesto, Boccocini Cheese, Cherry Tomato, Basil, Toasted Walnuts (Veg)
Small $6
Large $11
Kabocha Squash and Wild Rice Salad
Candied Pumpkin Seeds, Shaved Parmesan, Parsley, Dried Cranberries, Sherry Vinaigrette (GF, Veg).
Small $4.95
Large $6.50
Delicatessen
| | |
| --- | --- |
| Mon - Fri | 8:30am - 3:00pm |
| Sat | closed |
School Front Desk
| | |
| --- | --- |
| Mon - Fri | 9:00am - 3:00pm |
| Sat | 12:00pm - 5:00pm |
Email
Telephone & Fax
T: +1 604 879 8588
F: +1 604 629 5844
Location
540 Beatty Street, Crosstown Vancouver, BC Canada V6B 2L3