We Are Back!
As restrictions around Covid-19 are continuing to lift, our cooking school and deli are finally re-opened to the public - and we will never be taking social contact or open doors for granted again. We truly can't wait to once again welcome you to our cooking class experiences and serve you our deli fare, whilst of course working hard at implementing additional safety and sanitation procedures to make The Dirty Apron a safe and healthy environment for customers and staff alike. Meanwhile, our catering department is undergoing some resructuring, and whilst our deli kitchen is re-opening with a slightly smaller menu (and new business hours of 8.30am - 3pm), we encourage any catering requests to be placed through the food delivery company of your choice: Doordash, Skip The Dishes, Uber Eats or Ritual.
Vancouver (and beyond): We love you and thank you for your ongoing support during these unprecedented times. Be well & stay healthy.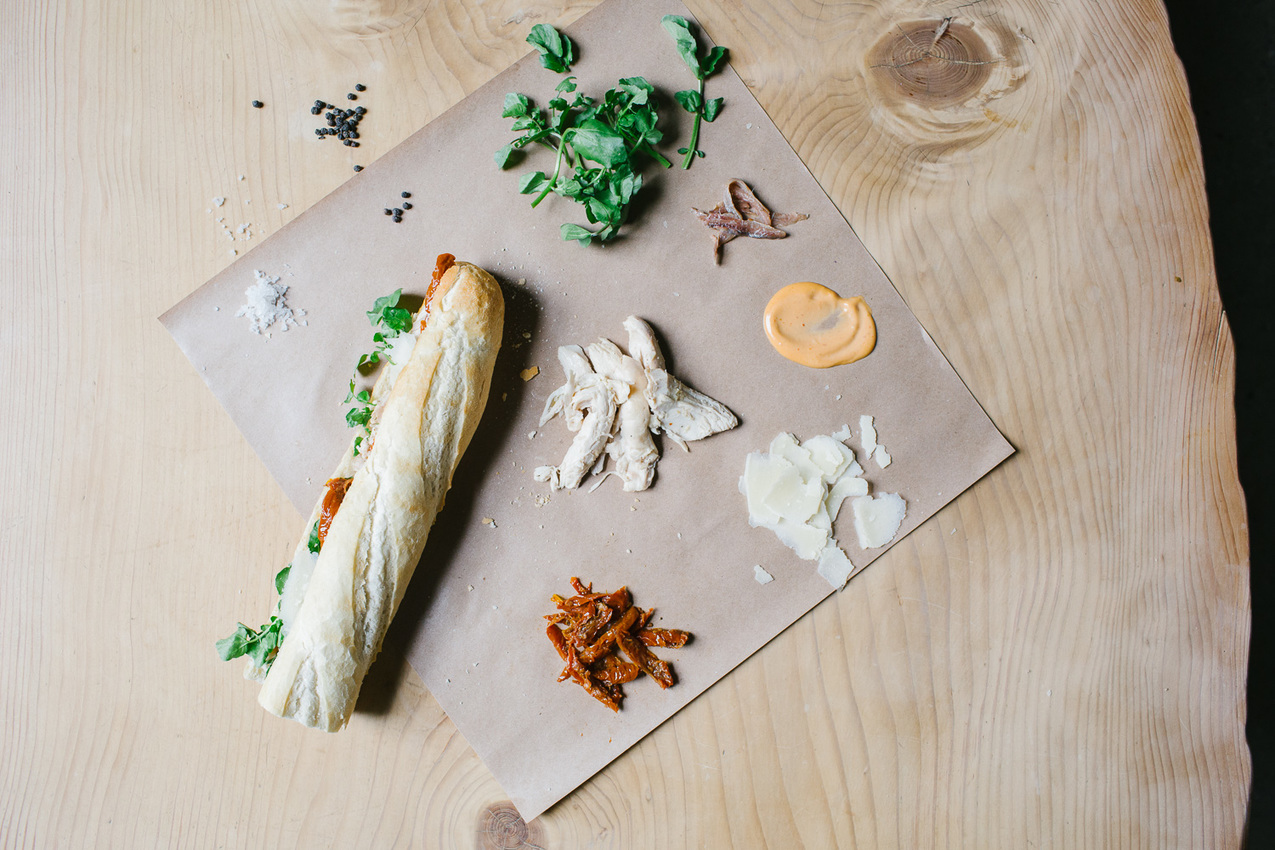 July 16th
Thai Quinoa Grain Bowl
With Mixed Vegetables, Cilantro, Thai Basil, Curry Cashew Dressing & Toasted Coconut.
$12
Curry-Spiced Roasted Red Pepper & Coconut
With Toasted Almonds (GF, DF, Vegan).
Small: $4.95
Large: $6.50
Quinoa Salad
With Olives, Feta, Red Peppers, Cucumbers, Red Onions & Cucumber Dressing (GF, Vegetarian).
Heavy: $2.95/100g
Light: $4.70/100g
Roasted Carrot & Chickpea Salad
With Arugula, Cilantro, & Harissa Yogurt Dressing (GF, Vegetarian).
Heavy: $2.95/100g
Light: $4.70/100g
Pear Baguette
With Roasted Pear, Mascarpone, Bocconcini, Kale Pistou, Balsamic Onions, Confit Tomato, & Sunflower Seeds.
$11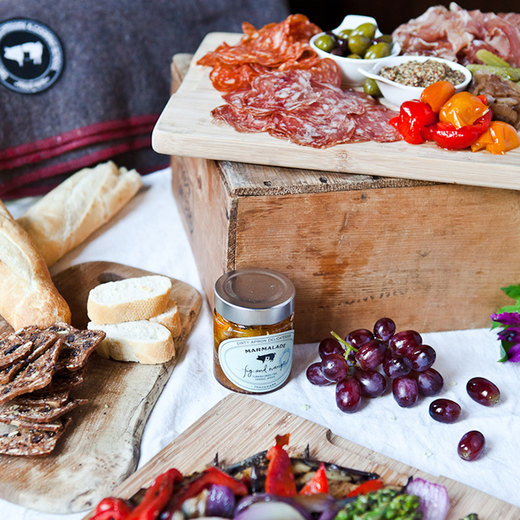 The Dirty Apron At Canucks Marketplace
We couldn't be more proud to have been invited to be part of the new Canucks Marketplace at Rogers Arena, a convenient online one-stop-shop where fans can access some of our most sought after products and signature dishes.
Choose from our perfect outdoor provisions, such as "The Picnic (for 2)", featuring Charcuterie & Cheese, Crackers, Hummus, Olives, Cookies, and Limonatas - or the vegetarian "Hungry Hiker (for 2)", providing clean fuel in form of our Thai Smart Bowls, Vegan Granola Bars, Fresh Fruit, and our famously fresh Tumeric Sunrise Juice. Eating at home? No problem, simply order our heat'n'serve meals such as Beef Bourguignon, Spanish Meatballs in Tomato Sauce, Chicken Pot Pie, Vegan Chilli, or our new Mini Cinnamon Apple Pie.
And just as in any good marketplace, a selection of The Dirty Apron brand's bestselling pantry staples such as Fleur de Sel, Truffle Oil, Salted Caramels, Beef/Pork Jerky, and Fig Orange Marmalade are also available for pre-order. Pre-ordered items can be delivered right to your home, or select a pick-up time and visit the marketplace at ice-level at Rogers Arena for a Canucks drive-in experience. (We highly recommend the second option!)
Delicatessen
| | |
| --- | --- |
| Mon - Fri | 8:30am - 3:00pm |
| Sat | closed |
Email
Telephone & Fax
T: +1 604 879 8588
F: +1 604 629 5844
Location
540 Beatty Street, Crosstown Vancouver, BC Canada V6B 2L3
School Front Desk
| | |
| --- | --- |
| Mon - Fri | 9:00am - 3:00pm |
| Sat | 12:00pm - 5:00pm |