Hello & Welcome
We are thrilled to once again be offering a jam-packed fall cooking class schedule, as well as welcome you back to enjoy our award-winning fare in our re-opened delicatessen. Our popular Gift Cards, thougthfully curated Picnics and famously delicious Gift Boxes are of course also available year-round.
Please note that effective September 13th, The Dirty Apron will be abiding by the Provincial Health Order and will require proof of vaccination for cooking class participants. We honestly cannot wait to see you and share our passion for great food with you!
Check Out Cooking Classes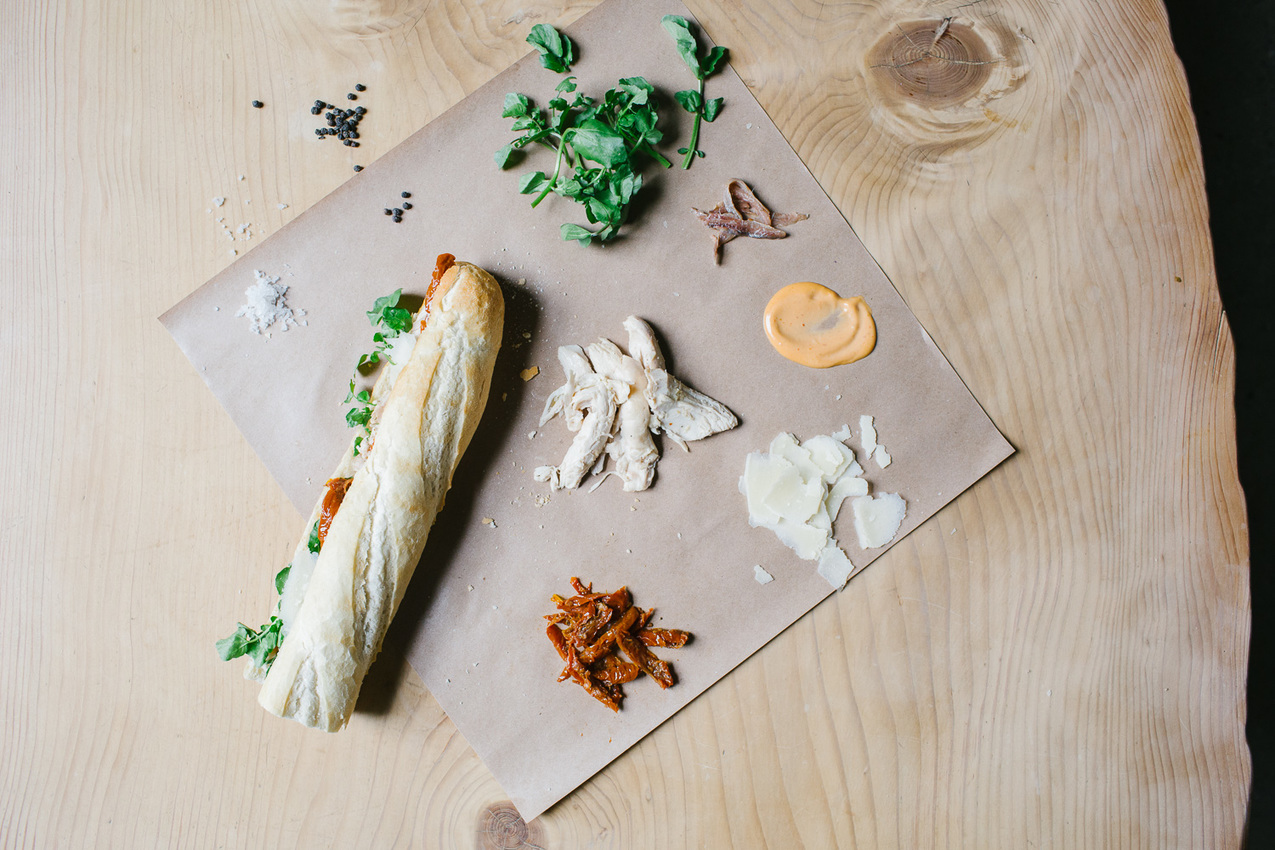 Today's Special - November 26th
Coconut Tomato Soup
With Thai Basil and Toasted Cashews (Vegan, GF)
Small: $4.95
Large: $6.50
Grain Bowls
Best Coast Bowl - Quinoa, Shredded Carrot, Red Cabbage, Avocado, Mixed Artisan Greens, Orange Segments, Almonds, Pumpkin Seeds & Sriracha Honey Lime Dressing (Vegetarian, DF, GF).
$12
Feature Baguette
Smoked Bratwurst - On a Pretzel Bun with BBQ'ed Kale, Caramelized Onions, Pickles, & Pickled Mustard Seed and Lemon Aioli (NF)
$13
Korean Fried Chicken - With Pickled Daikon & Cucumbers, Spicy Gochugan Mayo on a Sesame Brioche Bun.
$13
Breakfast Until 12PM
Sausage Breakfast Sandwich
$8.95
Salmon Breakfast Sandwich
$8.95
Avocado Toast with Hard Boiled Egg
$8.25
Brussel Sprouts
With Sesame Seeds, Thai Basil, Sriracha Honey Lime Vinaigrette (DF, V, NF).
Small $6
Large $11
Nicoise
With Potatoes, Olives, Chery Tomatoes, Green Beans, Watercress, Mustard Dressing (GF, DF, NF)
Small $6
Large $11
Delicatessen
| | |
| --- | --- |
| Mon - Fri | 8:30am - 3:00pm |
| Sat | closed |
School Front Desk
| | |
| --- | --- |
| Mon - Fri | 9:00am - 3:00pm |
| Sat | 12:00pm - 5:00pm |
Email
Telephone & Fax
T: +1 604 879 8588
F: +1 604 629 5844
Location
540 Beatty Street, Crosstown Vancouver, BC Canada V6B 2L3