Hello & Welcome
We are very pleased to offer our customers a jam-packed hands-on cooking class schedule, with countless different menus and cuisines to choose from, and Kids & Teen Summer Cooking Camps as well as Private and Corporate Events to look forward to... We are just as excited to welcome you back to enjoy our award-winning fare in our delicatessen, while our thougthfully curated Picnics and Catering, popular Gift Cards, as well as our famously delicious Gift Boxes are of course also available year-round. We honestly cannot wait to see you and share our passion for great food with you!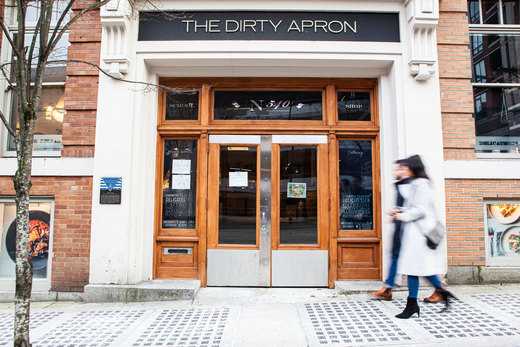 About
Born out of a passion for great food, The Dirty Apron is owned by husband and wife team, Chef David and Sara Robertson. David's formidable background as an award-winning chef, combined with Sara's passion for business and customer service has been a winning combination since The Dirty Apron opened in 2009.
Whether teaching over 10,000 students a year how to cook; providing beautiful food for our catering customer's most special life events; or making gourmet deli fare, The Dirty Apron's approach is centered around fresh, delicious ingredients; strong relationships with local farmers, growers and suppliers; and creating memorable moments.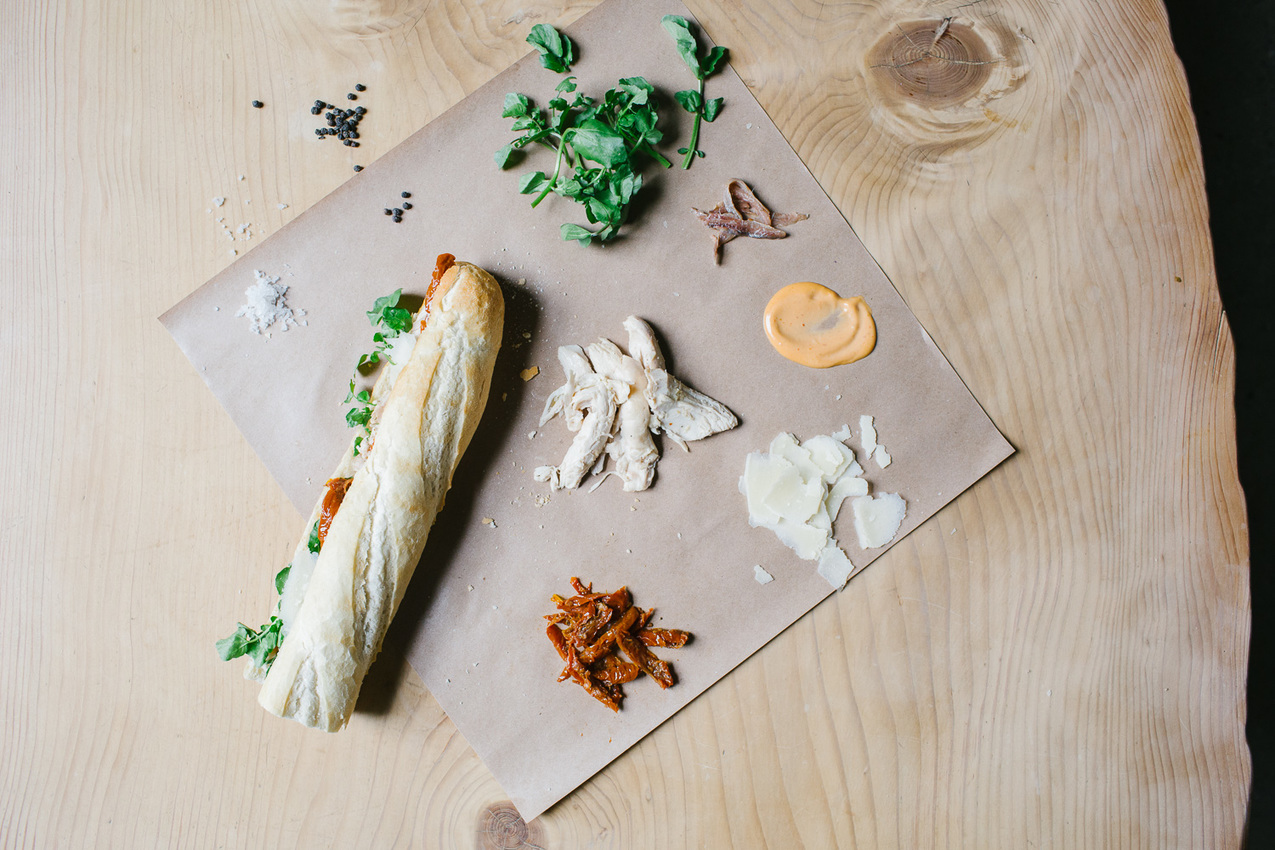 Today's Special - September 22nd
Butternut Squash + Apple
Toasted Pumpkin Seeds, Spiced Crema. (NF/GF/VEG)
Small $5.50
Large $7.25
Grain Bowl
Quinoa, Shredded Carrot, Red Cabbage, Avocado, Mixed Artisan Greens, Orange Segments, Almonds, Pumpkin Seeds & Sriracha Honey Lime Dressing (Vegetarian, DF).
$12.50
Breakfast Until 11am
Sausage Breakfast Sandwich
$9.95
Salmon Breakfast Sandwich
$9.95
Avocado Toast with Hard Boiled Egg
$8.75
Green Thai Curry Soup
Baby Shrimp, Fried Tofu, Thai Basil, Crispy Shallots. (DF/NF/GF)
Small $5.50
Large $7.25
Brussel Sprouts Salad
Sriracha Honey-Lime Vinaigrette, Cilantro, Thai Basil, Sesame.
Small $6.75
Large $12.50
Mediterranean Orzo
Spinach, Sundried Tomatoes, Olives, Feta, Lemon Herb Balsamic.
Small $6.75
Large $12.50
Delicatessen
| | |
| --- | --- |
| Mon - Fri | 8:30am - 3:00pm |
| Sat | closed |
School Front Desk
| | |
| --- | --- |
| Mon - Fri | 9:00am - 3:00pm |
| Sat | 12:00pm - 5:00pm |
Email
Telephone & Fax
T: +1 604 879 8588
F: +1 604 629 5844
Location
540 Beatty Street, Crosstown Vancouver, BC Canada V6B 2L3
Catering Office
| | |
| --- | --- |
| Mon - Fri | 8:00am - 4:00pm |