Welcome & Be Safe!
We truly can't express how grateful we feel to be able to welcome you to our cooking school and deli, whilst of course working hard at implementing additional safety and sanitation procedures to make The Dirty Apron a safe and healthy environment for customers and staff alike. From reduced class capacity to allow for more space between guests from separate households to increased sanitation procedures throughout our cooking school and dellicatessen - we are prepared to provide a fun and safe experience at Canada's favourite culinary playground. For more detailed information on the measures we have taken to comply with COVID-19 guidelines, please continue to scroll down a little further.
Meanwhile, our deli kitchen has re-opened with new business hours of 8.30am - 3pm, and we can't wait to see you stop by for our gourmet fare. For those of you who like to have food delivered, we encourage you to place your deli orders with the food delivery company of your choice: Doordash, Skip The Dishes, Uber Eats or Ritual.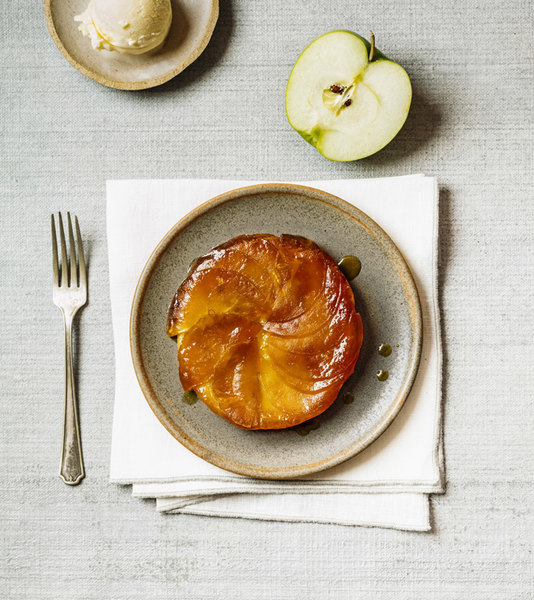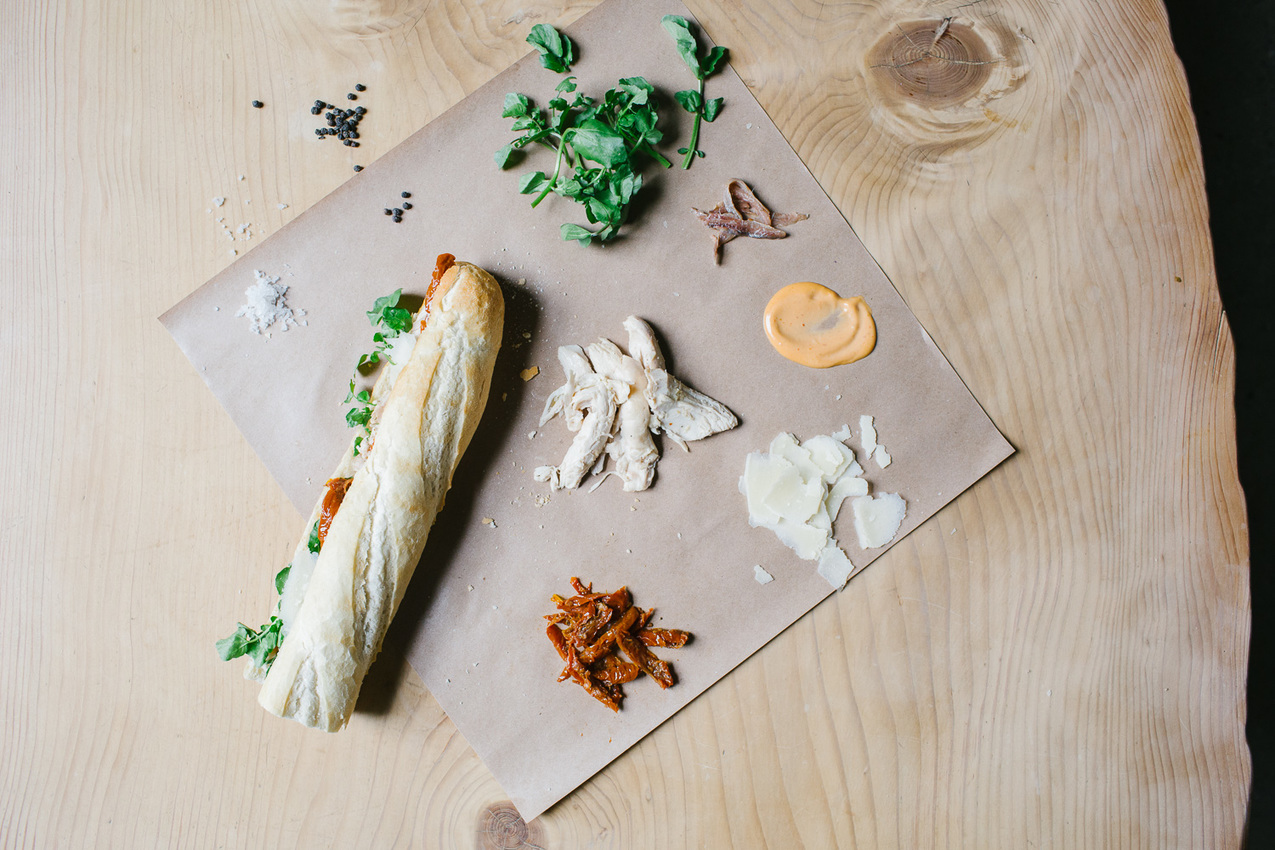 January 15th
Lobster Cauliflower Bisque
With Chives (NF).
Small: $4.95
Large: $6.50
Best Coast Grain Bowl
Best Coast Bowl - Quinoa, Shredded Carrot, Red Cabbage, Avocado, Mixed Artisan Greens, Orange Segments, Almonds, Pumpkin Seeds & Sriracha Honey Lime Dressing (Vegetarian, DF).
$12
Feature Baguette
Vietnamese Pulled Pork - With Lemongrass Aioli, Cilantro, Pickled Daikon, Carrot, & Jalapeño
$12
Pear Baguette - With Roasted Pear, Mascarpone, Bocconcini, Kale Pistou, Balsamic Onions, Confit Tomato, & Sunflower Seeds.
$11
Breakfast Until 12PM
Sausage Breakfast Sandwich
$8.95
Salmon Breakfast Sandwich
$8.95
Avocado Toast with Hard Boiled Egg
$8.25
Pear & Fennel Salad
With Fennel, Pear, Mixed Greens, Toasted Almonds, Goat Cheese, Parsley, & Lemon Vinaigrette (Vegetarian, GF).
$6
Roasted Squash, Kale & Quinoa Salad
With Craisins, Crushed Hazelnuts, Parsley, Thyme & Sherry Vinaigrette (Vegan, GF).
$6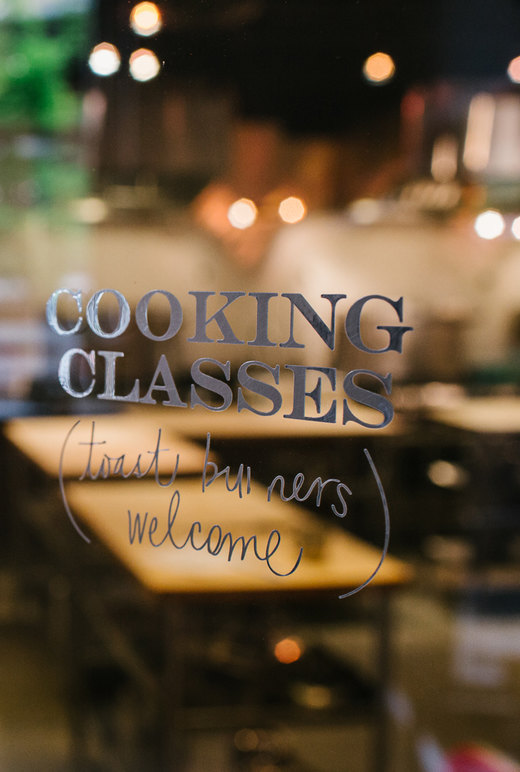 COVID-19 Safety Measures
To comply with COVID-19 guidelines, we have reduced our cooking class capacity by 40% and modified the layout of our cooking school. This includes a different welcome experience, where guests hang their own coat and we pre-pour the welcome bubblies rather than pouring and serving upon arrival. We've switched out our long dining room table for individual tables so that each party/household can be seated separately from other groups. In the teaching kitchen, we have distanced the chairs during the cooking demonstration and the reduced student capacity allows for additional space between cooking stations. As each guest handles their own food (after the mise-en-plus prep by one of our trained staff), any additional contact -that would occur when being served in a restaurant- is eliminated. Additionally, our servers will now wait to clear the dining room tables after guests have reentered the teaching kitchen.
While masks are not mandatory for guests in our dining room, we do ask to wear them in our kitchen during cooking demonstrations. If you do not bring a mask of your own, we will provide one for you.
All servers and instructors will be masked if they cannot physically distance themselves from guests--i.e. the instructor will not be masked during the demonstration where there is more than a 2 meter distance between themselves and the guests, but will be wearing PPE when moving around the room to assist with cooking where needed. We have further increased all sanitation procedures to provide the safest experience we can, including hand sanitation stations at the entrance and near the restrooms.
Delicatessen
| | |
| --- | --- |
| Mon - Fri | 8:30am - 3:00pm |
| Sat | closed |
Email
Telephone & Fax
T: +1 604 879 8588
F: +1 604 629 5844
Location
540 Beatty Street, Crosstown Vancouver, BC Canada V6B 2L3
School Front Desk
| | |
| --- | --- |
| Mon - Fri | 9:00am - 3:00pm |
| Sat | 12:00pm - 5:00pm |