Hello & Welcome
In-Person Cooking Classes Are Back This Summer!
Welcome back foodies! After a long hiatus from in-person cooking classes (and a successful pivot to our Saturday Night Live virtual cooking classes), we are now preparing to host in-person cooking classes again, starting July 3rd. However -due to the success and popularity of our SNL virtual classes- we will be offering a combination on in-house and online cooking classes throughout the summer months this year. So whether you live close-by or far away; whether you prefer an in-person experience at our downtown location, or a virtual cooking class from the comfort of your own home - we are excited to be cooking with you this summer.
Check Out Cooking Classes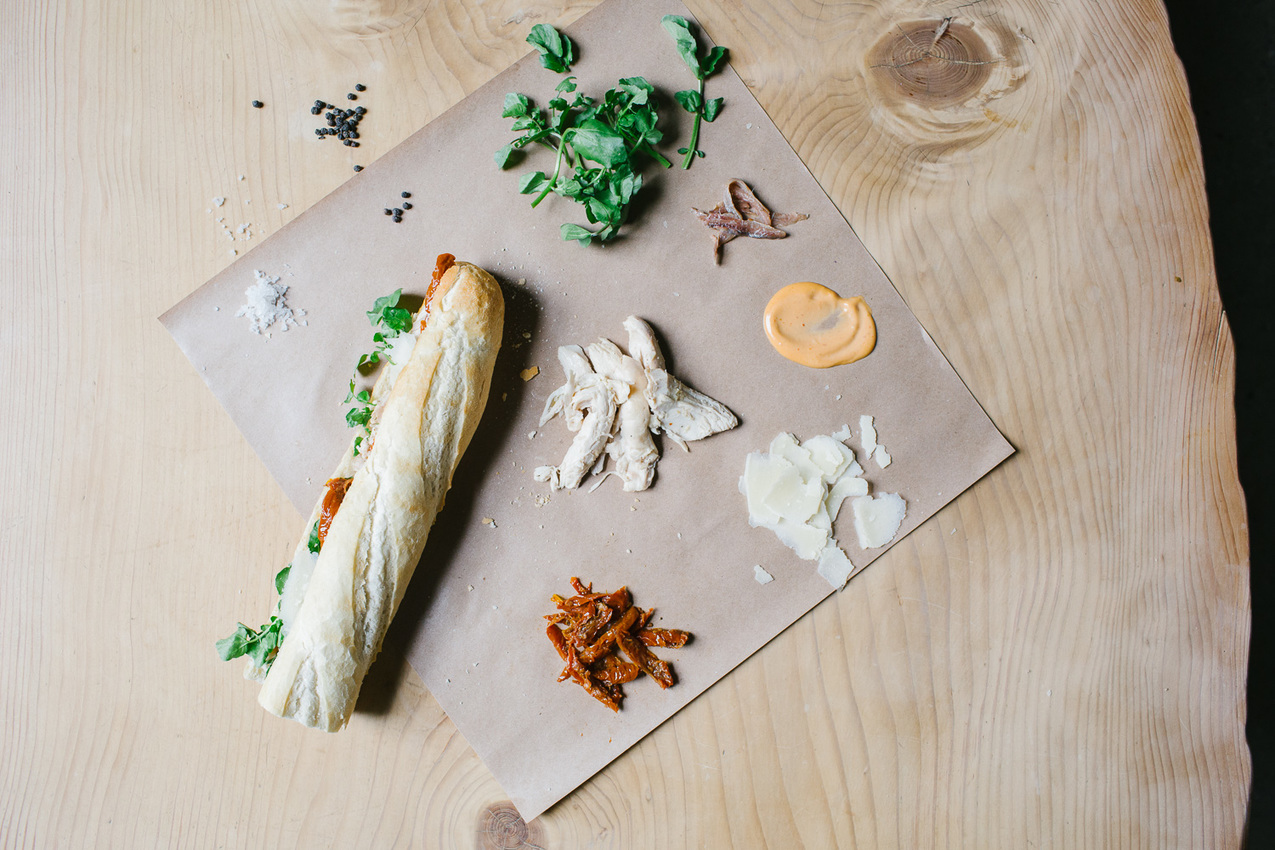 July 26th
Tuscan Bean & Kale Soup
Tomato, Onions, Basil, Oregeno (GF, DF, VEGAN)
Small: $4.95
Large: $6.50
Grain Bowls
Koh Tao Thai Smart bowl - Quinoa, Mixed Greens, Shredded Cabbage and Carrot, Bean Sprouts, Broccoli Florets, Toasted Cashews and Coconut Flakes, and a Thai Curry Dressing (Vegetarian, DF).
$12
Best Coast Bowl - Quinoa, Shredded Carrot, Red Cabbage, Avocado, Mixed Artisan Greens, Orange Segments, Almonds, Pumpkin Seeds & Sriracha Honey Lime Dressing (Vegetarian, DF, GF).
$12
Feature Baguette
Smoked Bratwurst - On a Pretzel Bun with BBQ'ed Kale, Caramelized Onions, Pickles, & Pickled Mustard Seed and Lemon Aioli (NF)
$11
Korean Fried Chicken Sandwich - With Pickled Daikon & Cucumbers, Spicy Gochugan Mayo on a Sesame Brioche Bun.
$10
Breakfast Until 12PM
Sausage Breakfast Sandwich
$8.95
Salmon Breakfast Sandwich
$8.95
Avocado Toast with Hard Boiled Egg
$8.25
Edamame and Soba Noodle
With Soba Noodles, Carrotts, Green Onion, Snap Peas, Edamame. Sesame seeds, Ginger Vinaigrette (V, NF, DF).
Small $6
Large $11
Brussel Sprouts
With Sesame Seeds, Thai Basil, Sriracha Honey Lime Dressing (DF, V, NF).
Small $6
Large $11
Delicatessen
| | |
| --- | --- |
| Mon - Fri | 8:30am - 3:00pm |
| Sat | closed |
School Front Desk
| | |
| --- | --- |
| Mon - Fri | 9:00am - 3:00pm |
| Sat | 12:00pm - 5:00pm |
Email
Telephone & Fax
T: +1 604 879 8588
F: +1 604 629 5844
Location
540 Beatty Street, Crosstown Vancouver, BC Canada V6B 2L3