Hello & Welcome
The Dirty Apron Cooking School and Delicatessen is Canada's most exciting culinary playground. From our renowned cooking school and popular deli; to the best-selling The Dirty Apron Cookbook, our bustling catering business and our educational YouTube cooking channel- it all comes back to one thing: We are the destination for home cooks, the curious and seasoned professionals alike to learn, explore and unleash culinary imagination.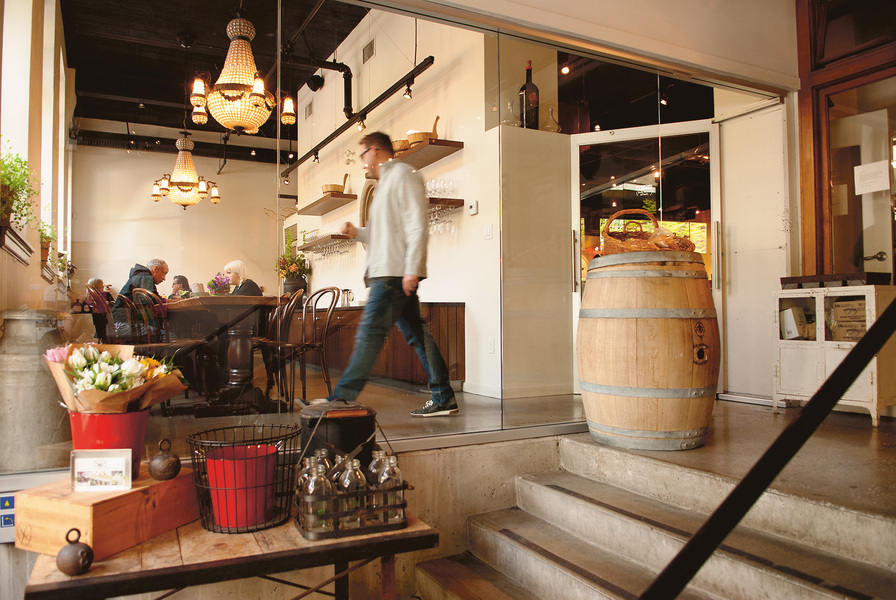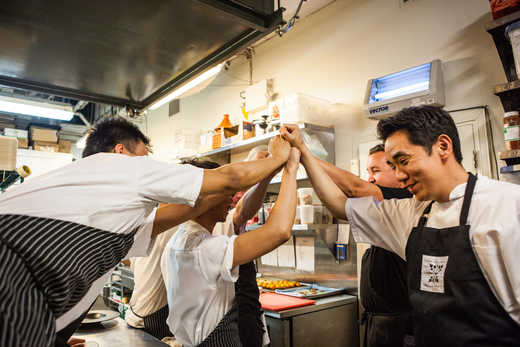 About
Born out of a passion for great food, The Dirty Apron is owned by husband and wife team, Chef David and Sara Robertson. David's formidable background as an award-winning chef, combined with Sara's passion for business and customer service has been a winning combination since The Dirty Apron opened in 2009.
Whether teaching over 10,000 students a year how to cook; providing beautiful food for our catering customer's most special life events; or making gourmet deli fare, The Dirty Apron's approach is centered around fresh, delicious ingredients; strong relationships with local farmers, growers and suppliers; and creating memorable moments.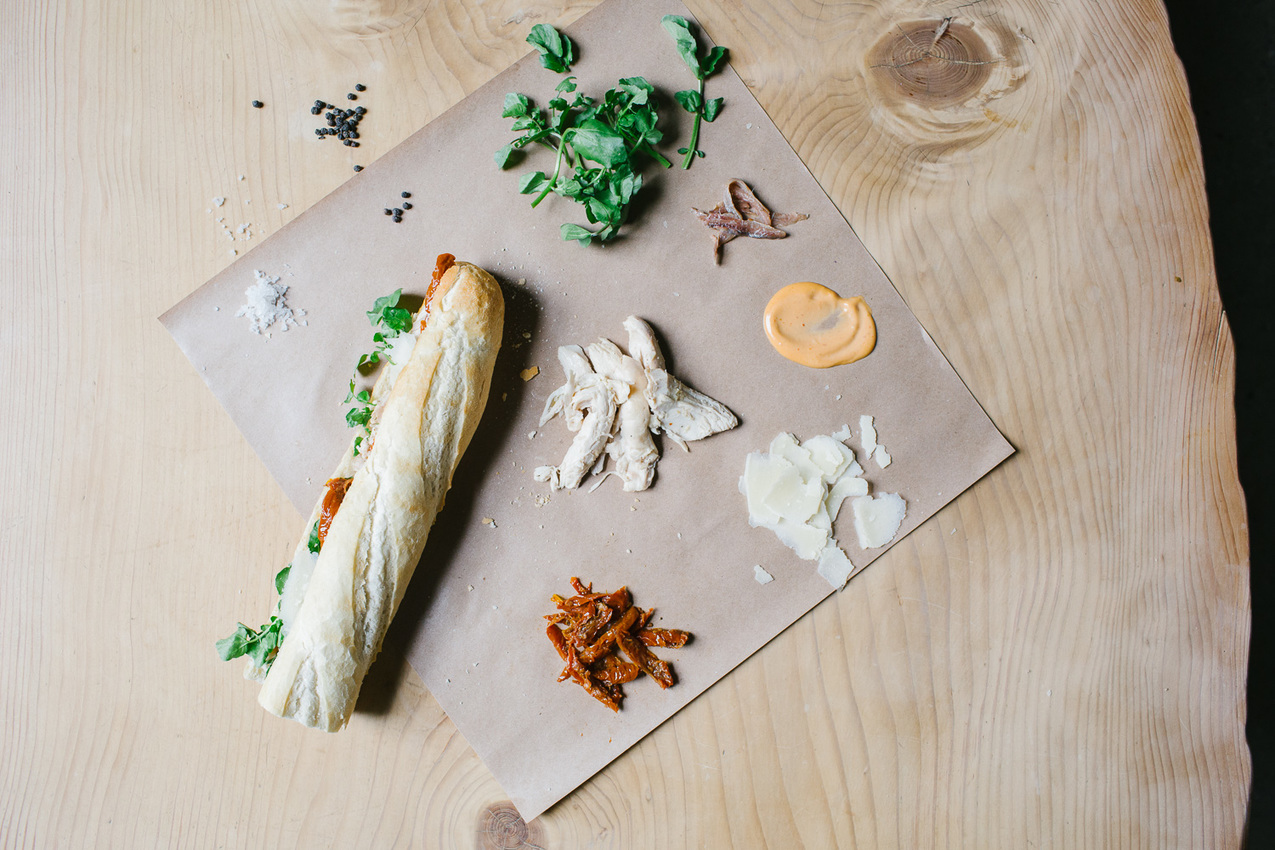 August 14th
Avgolemono
Greek Lemon Chicken Soup with Kale and Basmati Rice!
Small: $4.75
Large: $6.50
Greens
Mixed Greens, Parsley, Parmesan, Cucumber, Red Onions, Walnuts & Honey Dijon Dressing.
Heavy: $2.95/100g
Light: $4.70/100g
Korean Kalbi Grilled Short Ribs
With Braised Daikon and Sesame Rice!
$15.00
Tomatoes
Heirloom Tomatoes, Peaches, Goat Cheese, Arugula, Basil, Spiced Pumpkin Seeds & Lemon Olive Oil Dressing.
Heavy: $2.95/100g
Light: $4.70/100g
Grilled Vegetables
Zucchini, Eggplant, Asparagus, Watercress, Red Peppers, White Beans & Red Wine Herb Dressing.
Heavy: $2.95/100g
Light: $4.70/100g
Smoothies and Smoothie Bowls

3 Delicious Flavours!
Green Machine
Berry Interesting
OR
The 540 'Beety'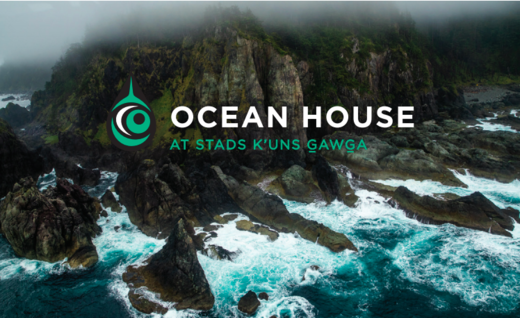 Latest News: A Culinary Adventure with Chef David on Haida Gwaii
We are excited to announce a culinary adventure of a lifetime on majestic Haida Gwaii, June 20-24th 2018.
Feature Video
Find Out About Our New & Exciting Partnership With Edmonds Fine Appliances
Tuesday Mar 20th 2018
We're so excited to announce The Dirty Apron's new partnership with Edmonds Fine Appliances!
Over the course of the next few months Chef David and Edmonds will be collaborating in bringing you a number of delicious recipes, tutorial videos, contests, events and more. Click here for more info
Telephone & Fax
T: +1 604 879 8588
F: +1 604 629 5844
Location
540 Beatty Street, Crosstown Vancouver, BC Canada V6B 2L3
Catering Office
| | |
| --- | --- |
| Mon - Fri | 8:00am - 4:00pm |
Email
School Front Desk
| | |
| --- | --- |
| Mon - Fri | 9:00am - 5:00pm |
| Sat | 9:00am - 4:00pm |
Delicatessen
| | |
| --- | --- |
| Mon - Fri | 8:30am - 6:00pm |
| Sat | 8:30am - 5:00pm |