Hello & Welcome
Join us for our Saturday Night Live virtual cooking classes happening live, every Saturday evening at 6pm. Our engaging and fun class experiences have participants mastering the art of cooking a main course and dessert each week. Meal kits include all pre-portioned ingredients and a complimentary bottle of wine or sparkling juice for each participating household, and can either be picked up in-store prior to the class or delivered to your home (at a delivery surcharge). Also, if you would like to join this class simply for the fun of it and don't require a meal kit (or live too far away), we would still be more than happy to have you - just let us know.
Check Out Cooking Classes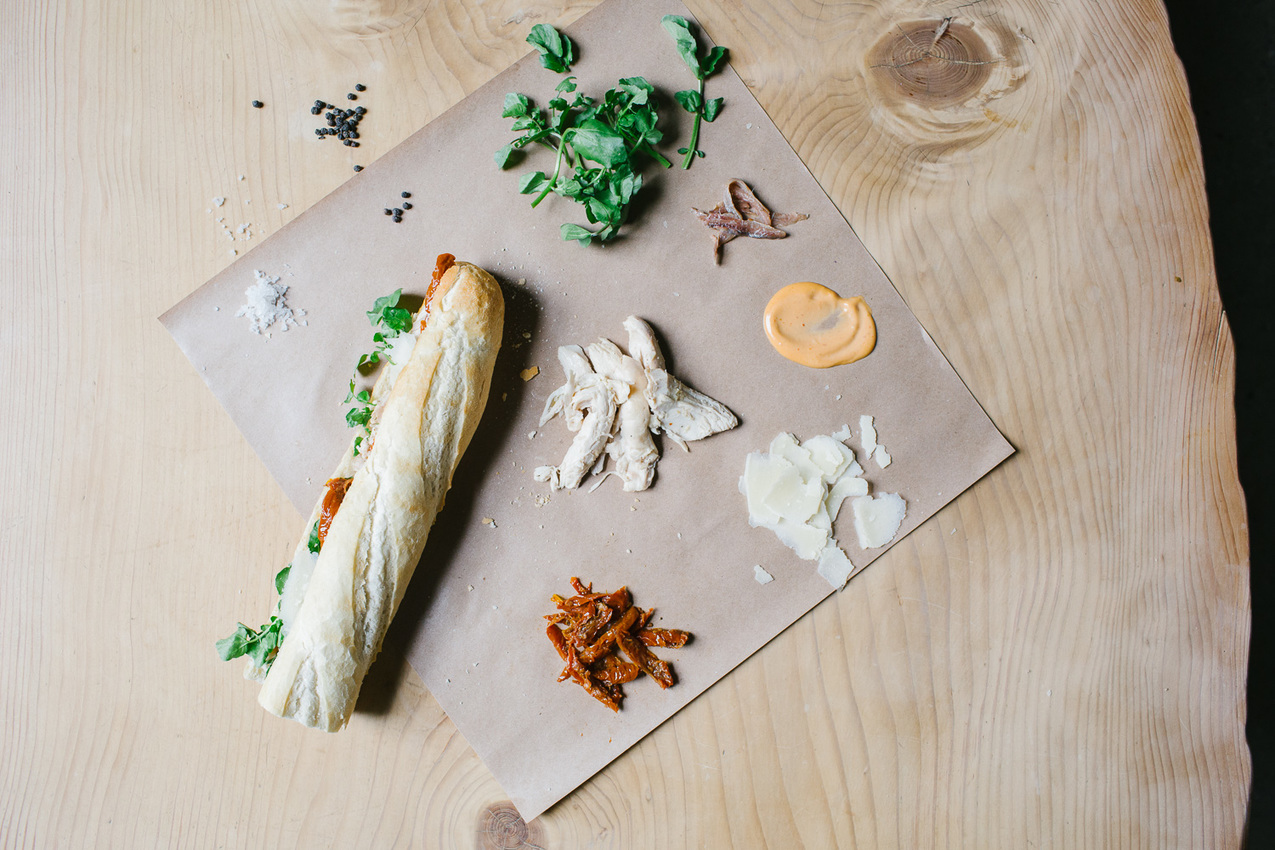 May 13th
Lobster Cauliflower Bisque
(GF, NF).
Small: $4.95
Large: $6.50
Grain Bowls
Koh Tao Thai Smart bowl - Quinoa, Mixed Greens, Shredded Cabbage and Carrot, Bean Sprouts, Broccoli Florets, Toasted Cashews and Coconut Flakes, and a Thai Curry Dressing (Vegetarian, DF).
$12
Best Coast Bowl - Quinoa, Shredded Carrot, Red Cabbage, Avocado, Mixed Artisan Greens, Orange Segments, Almonds, Pumpkin Seeds & Sriracha Honey Lime Dressing (Vegetarian, DF, GF).
$12
Feature Baguette
Smoked Bratwurst - On a Pretzel Bun with BBQ'ed Kale, Caramelized Onions, Pickles, & Pickled Mustard Seed and Lemon Aioli (NF)
$11
Korean Fried Chicken Sandwich - With Pickled Daikon & Cucumbers, Spicy Gochugan Mayo on a Sesame Brioche Bun.
$10
Breakfast Until 12PM
Sausage Breakfast Sandwich
$8.95
Salmon Breakfast Sandwich
$8.95
Avocado Toast with Hard Boiled Egg
$8.25
Grilled Zucchini and Carrots
With Feta, Dill, Mint, Lemon Zest, Puffed Quinua, Tatziki Dressing (GF, NF, V).
$6
Orzo Pasta Salad
With Orzo, Confit Tomato, Kale, Basil, Toasted Sunflower Seeds, Kale Pesto Dressing (VG, V).
$6
Delicatessen
| | |
| --- | --- |
| Mon - Fri | 8:30am - 3:00pm |
| Sat | closed |
School Front Desk
| | |
| --- | --- |
| Mon - Fri | 9:00am - 3:00pm |
| Sat | 12:00pm - 5:00pm |
Email
Telephone & Fax
T: +1 604 879 8588
F: +1 604 629 5844
Location
540 Beatty Street, Crosstown Vancouver, BC Canada V6B 2L3