Hello & Welcome
Our new website is finally here. Not only is it more modern in design, but we've also added a ton of new features and functionality to improve your online experience. While we get used to the new system, please excuse any delays and virtual hiccups. We are working hard to ensure this transition is as smooth as possible for our customers, and we thank you for your patience.
The Dirty Apron Cooking School and Delicatessen is Canada's most exciting culinary playground. From our renowned cooking school and popular deli; to the best-selling The Dirty Apron Cookbook, our bustling catering business and our educational YouTube cooking channel- it all comes back to one thing: We are the destination for home cooks, the curious and seasoned professionals alike to learn, explore and unleash culinary imagination.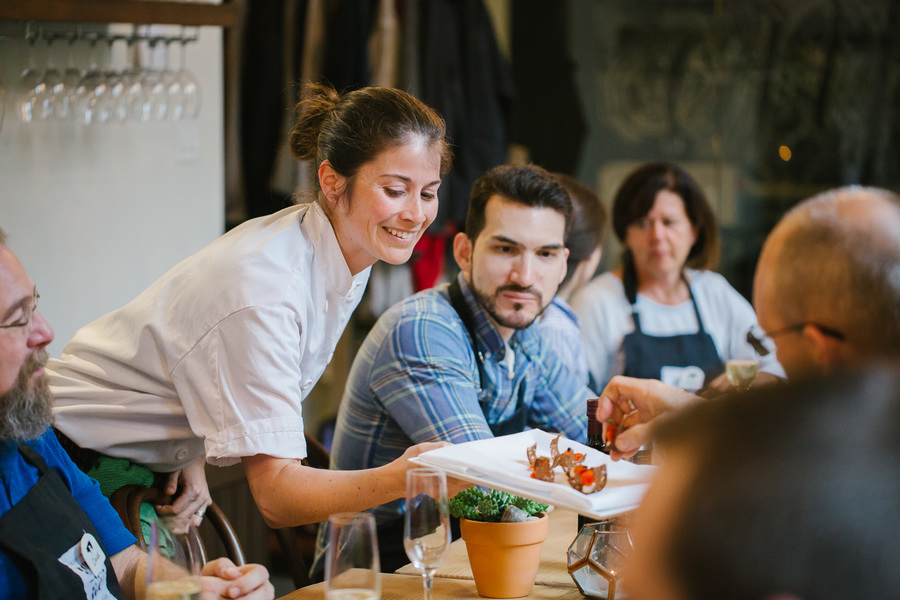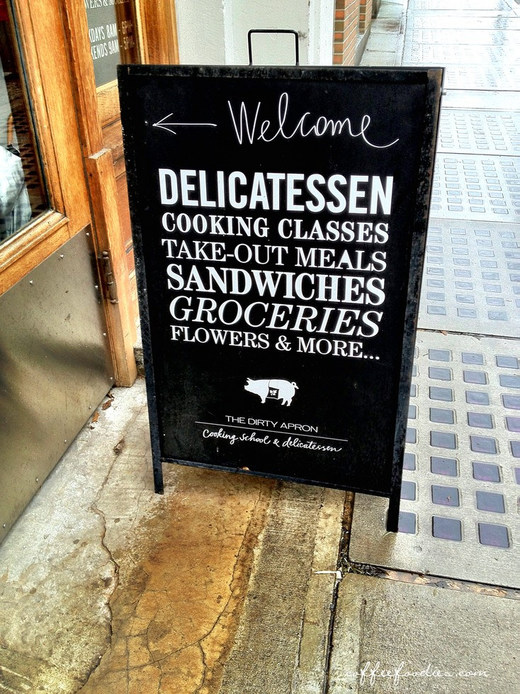 About
Born out of a passion for great food, The Dirty Apron is owned by husband and wife team, Chef David and Sara Robertson. David's formidable background as an award-winning chef, combined with Sara's passion for business and customer service has been a winning combination since The Dirty Apron opened in 2009.
Whether teaching over 10,000 students a year how to cook; providing beautiful food for our catering customer's most special life events; or making gourmet deli fare, The Dirty Apron's approach is centered around fresh, delicious ingredients; strong relationships with local farmers, growers and suppliers; and creating memorable moments.
Today's Specials
Grilled Lemongrasss Chicken
with pineapple fried rice and seared bok choy $15
Sockeye Salmon and Bacon Chowder
$4.50...Small
$6.50...Large
Cous-Cous
Israeli cous-cous, zucchini, eggplant, red pepper, asparagus, watercress, ginger herb vinaigrette
Prices vary by weight
Greens
greens, radichio, radish, fennel, toasted almonds, balsamic dressing. *Guten Free*
Prices vary by weight
Carrot
carrot, green beans, brocolinni, shallots, parsley, green olive dressing
Prices vary by weight
Our Youtube Channel
How to cook the perfect Turkey - Holiday Dinner made easy!
Learn to cook the perfect turkey step by step, from start to finish. From the rub and brine to cooking and carving, this video will make you want to host this years' Thanksgiving dinner. Our channel also features more videos with additional recipes for classic accompaniments such as cranberry compote, stuffing, and gravy to go alongside your perfectly cooked Turkey. Impressing your dinner guests has never been this easy!
School Front Desk
| | |
| --- | --- |
| Mon - Fri | 9:30am - 6:00pm |
| Sat | 9:30am - 5:00pm |
Delicatessen
| | |
| --- | --- |
| Mon - Fri | 8:30am - 6:00pm |
| Sat | 8:30am - 5:00pm |
Catering Office
| | |
| --- | --- |
| Mon - Fri | 8:00am - 4:00pm |
Location
540 Beatty Street, Crosstown Vancouver, BC Canada V6B 2L3
Telephone & Fax
T: +1 604 879 8588
F: +1 604 629 5844
Email